JOC Bigband Academy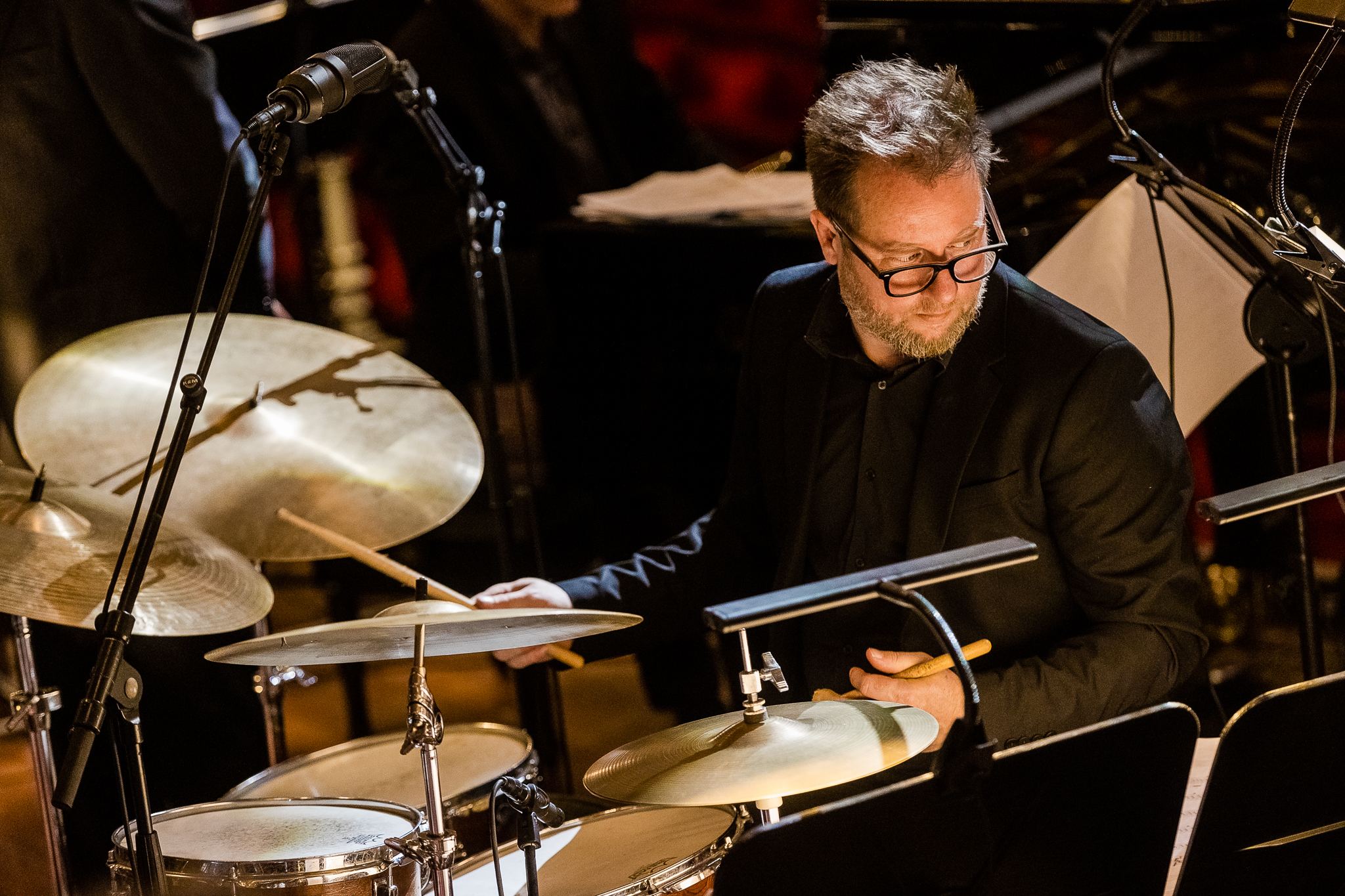 Ieder najaar nemen in de JOC Bigband Academy conservatoriumstudenten uit heel het land zitting in het JOC. De vaste JOC-leden coachen de nieuwe generatie jazzmusici in dit mooie traject van enkele weken, waarin studenten werkervaring opdoen in een professioneel ensemble.
Muzikale zaken als klankkleur, articulatie, timing en improvisatie komen aan bod, maar ook praktische zaken als notenlezen, planning en werken onder druk. We bereiden een nieuw programma voor met een luistersessie, ensemblerepetities en tutti repetities en voeren het programma uit in de Amsterdam Blue Note, de jazzclub in het Conservatorium van Amsterdam. Deze leerwerkplekken kunnen leiden tot het remplaceren in het JOC bij repetities en nuttige ervaring voor de praktijk van ensemblemusicus
In 2022 lag onder leiding van JOC-drummer Martijn Vink de focus op meesterdrummer Mel Lewis, met name bekend van het het succesvolle Thad Jones/Mel Lewis Orchestra:
Every autumn, the JOC Bigband Academy hosts conservatory students from all over the country. The regular JOC members coach the new generation of jazz musicians in this beautiful course of several weeks, during which students gain work experience in a professional ensemble.
Musical matters such as timbre, articulation, timing and improvisation are covered, as well as practical matters such as note reading, planning and working under pressure. We prepare a new programme with a listening session, ensemble rehearsals and tutti rehearsals, and perform the programme in the Amsterdam Blue Note, the jazz club in the Conservatorium van Amsterdam. These apprenticeships can lead to remplacement in the JOC at rehearsals and useful experience for ensemble musician practice
In 2022, led by JOC drummer Martijn Vink, the focus was on master drummer Mel Lewis, particularly known for the successful Thad Jones/Mel Lewis Orchestra.
Agenda
di 22 nov. 2022

20:00

Amsterdam Blue Note CvA
Tickets