JOC Bigband Academy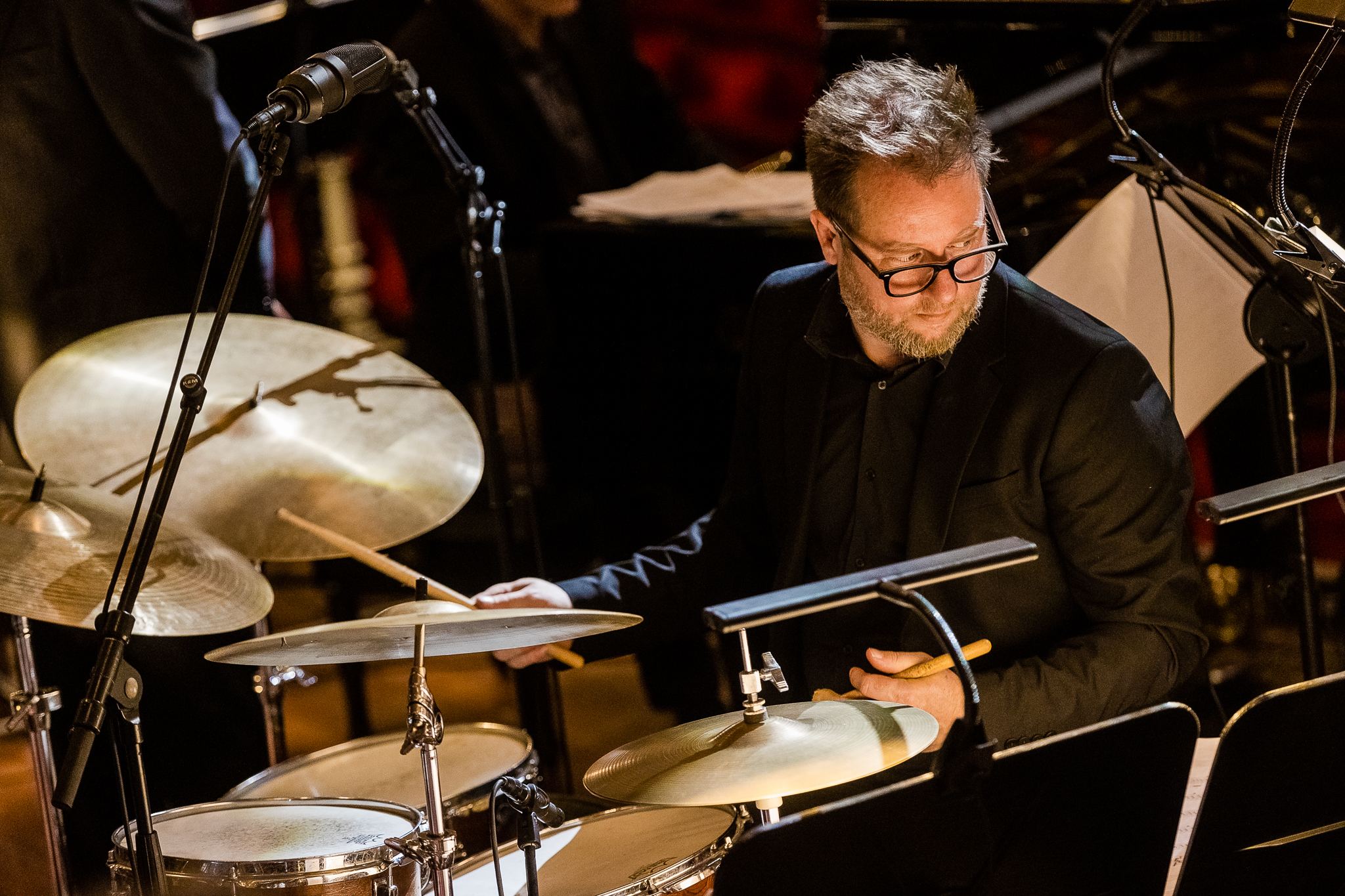 Dit najaar gaat de JOC Bigband Academy van start en zullen 8 conservatoriumstudenten zitting nemen in het JOC. Onder leiding van JOC-drummer Martijn Vink ligt de focus deze editie op meesterdrummer Mel Lewis, met name bekend van het het succesvolle Thad Jones/Mel Lewis Orchestra.
De vaste JOC-leden coachen de nieuwe generatie jazzmusici. Hierdoor kunnen zij werkervaring opdoen in een professioneel ensemble. Muzikale zaken als klankkleur, articulatie, timing en improvisatie komen aan bod, maar ook praktische zaken als notenlezen, planning en werken onder druk. We bereiden een nieuw programma voor met twee ensemblerepetities en twee tutti repetities en voeren het programma uit in de Amsterdam Blue Note op 22 November. Deze leerwerkplekken kunnen leiden tot het remplaceren in het JOC bij repetities, en nuttige ervaring voor de praktijk van ensemblemusicus
De inschrijvingen zijn gesloten. We selecteren 2 deelnemers per sectie, begin November maken we de selectie bekend.
-ENG-
This fall the JOC organizes the JOC Bigband Academy which gives 8 conservatory students the opportunity to play with the JOC. Drummer Martijn Vink is leading this year's BigBand Academy and the focus is on master drummer Mel Lewis, best known for his work in the successful Thad Jones/Mel Lewis Orchestra.
The current JOC members will coach the new generation of jazz musicians, who will gain work experience in a professional ensemble. Musical topics as timbre, articulation, timing and improvisation will be discussed, as well as practical matters such as reading music, planning and working under pressure. We are preparing a new program with two ensemble rehearsals and two tutti rehearsals and will perform the program on the 22th of November in the Amsterdam Blue Note hall. These learn/workplaces can lead to replacements in the JOC during rehearsals and useful experience for a future as ensemble musician.
Registration is closed. We will select 2 participants per section, in early November the selection will be made known.
Agenda
di 22 nov. 2022

20:00

Amsterdam Blue Note CvA
Tickets